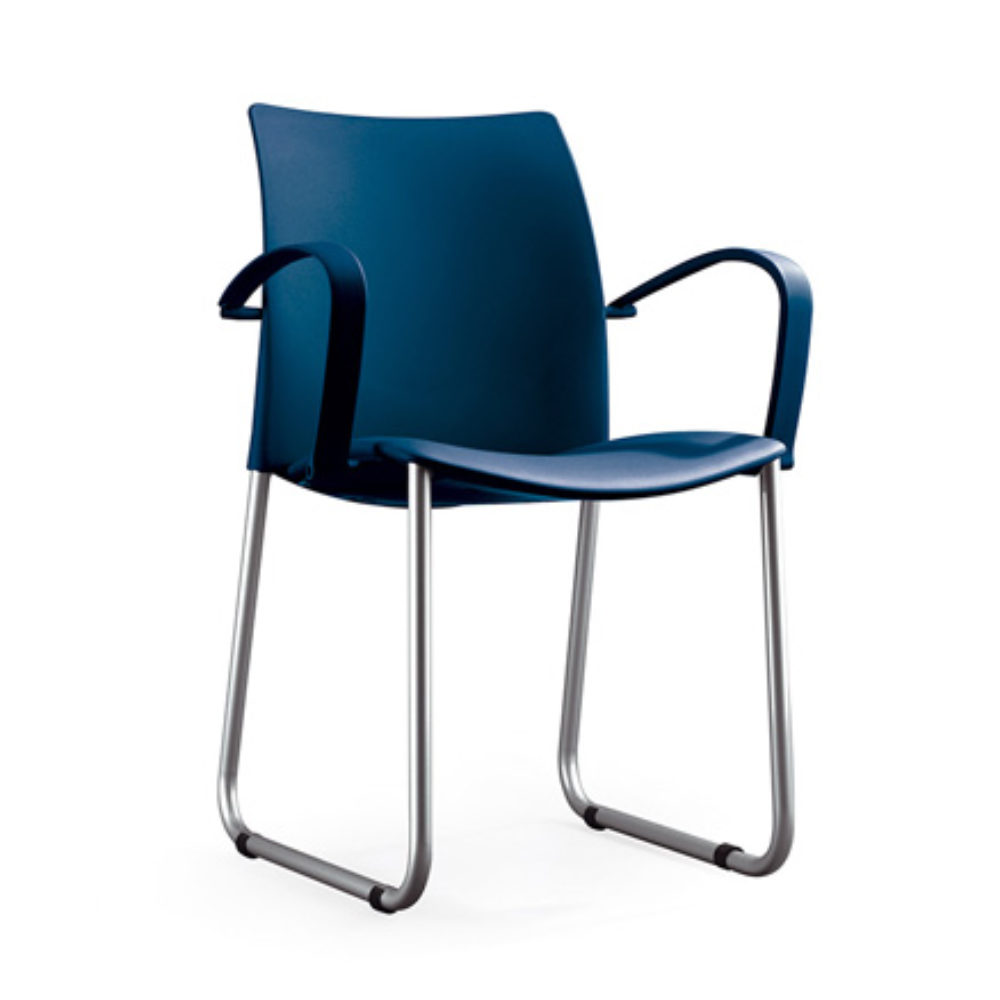 Functional, comfortable, lightweight, durable, stackable ... GLOBAL is designed to meet the needs that come in both private and public spaces.
The stylized formal characterization of the chair suggests GLOBAL user comfort. Is the result of a balancing act between ergonomics, form and constructive rationalization.
Global chair with arms is linked by a connection system. You may incorporate a writing table which is stackable. These three characteristics make easy their use in classrooms, conference rooms and auditoriums.
It comes in a variety of finishes and colors. Monochrome finish
integral opens new possibilities to integrate and customize different environments.
Multilayer cover based on paints and transparent powder lacquers (Epoxy-Polyester) of 180-220µ with electrostatic application and polymerised in a furnace at 200ºC.
Polish plus electrolytic bath with a layer of Nickel of 20-25µ and a layer of chrome 0.2µ both shiny.
Seats and backs in recyclable injected polypropylene available in 10 standard colours*.
*Please check availability of polypropylenes.
*Optional fireproof polypropylene.
Materials: 100% cotton, 100% polyester, 100% virgin wool depending on models.
Abrasion: between 50,000 and 100,000 rubs according to Martindale BS 5690.
Flame resistant.